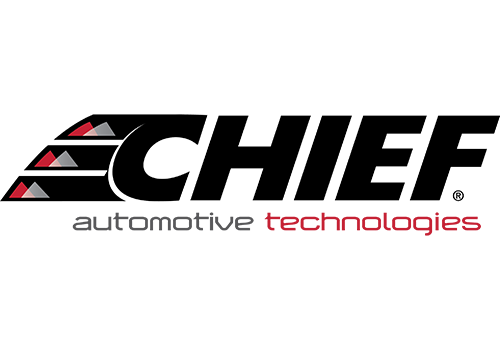 Product Description
The Best Just Got Bigger!
Never turn away business because of an undersized rack again. At 6.7m long and 2.3m wide, Goliath™ can easily handle the biggest and baddest pick-ups, extended cab dualies, and SUVs around, and is the longest and strongest passenger car and truck pulling system Chief has ever produced.
Not convinced Goliath is as big and bad as advertised? Prove it yourself. Compare Goliath's specs above with any rack on the market today. Then compare Goliath's low price and impressive capabilities with those same competitors. We think you'll be in for a very BIG and pleasant surprise.
Using Goliath™ is as simple as…
Pull up a vehicle on the rack with easy-to-access curved ramps and a 2.3m wide platform.
Lift up to 5,4 tons to any of four working height options.
Position individual towers where needed easily with roller bearing fitted channel wheels.
Smile, when hours of work took minutes
Optional Extra's
Specifications
Deck width –  2337 mm
Max length –  (8687 mm)
Working height: 483mm-1016mm)
Max width: 3835mm
Tie down openings: Needs a closing bracket at the end
Power –  115v, 50/60 Hz, Single Phase or 230v, 50/60 Hz, Single Phase.