A wide range of high-quality, market-leading brands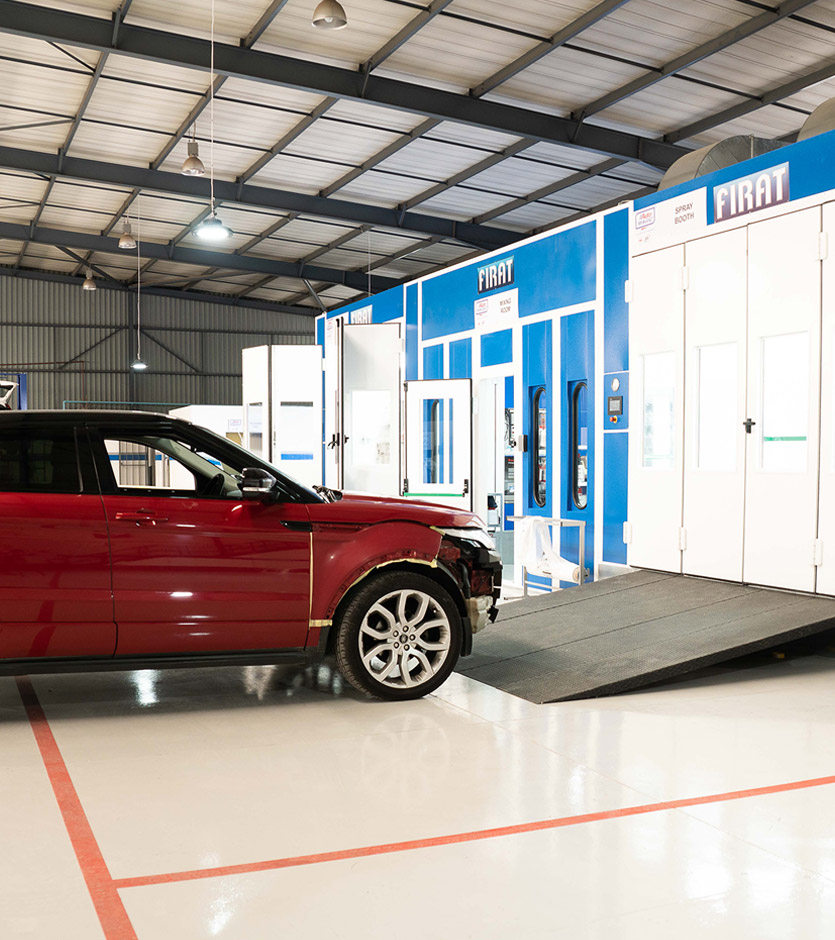 As sole distributors and suppliers of a wide range of high-quality, market-leading brands, the team at Y.E.S has invested years of knowledge to diligently select the wide range of exclusive world-class products on offer.
With the support of our market-leading international suppliers, Y.E.S can provide innovative solutions for every unique scenario that are designed to improve business efficiencies and maximise output.
At Y.E.S, the goal is to always add the latest innovative products to the existing range to ensure our customers always have access to the latest world-class products.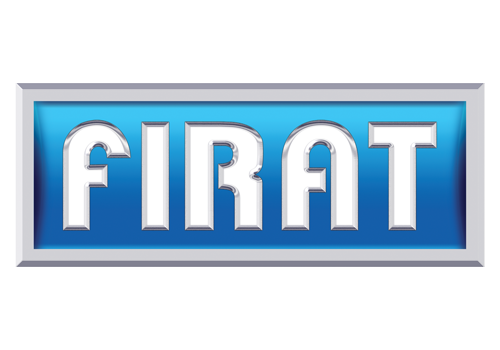 As Turkey's first and biggest professional painting and drying booth manufacturers, FIRAT Spraybooths and ILKE Industrial Painting Systems guarantee the quality of the products it produces with national and international quality certifications.
Firat provides perfect satisfaction by offering unique solutions to different consumer expectations Standards, Turkish Ministry of Industry Export Success and After Sales Qualification certificates.
Currently, production is carried out in a 9 000m2 enclosed area, and they have established thousands of products available in more than 50 countries worldwide.
Firat spray booths come in a wide variety of sizes to suit the different needs of customers in the automotive sector, ranging from passenger to commercial vehicle booths. İlke Industrial has adopted the modular structuring principle in all of its designs and products.
To date, more than 10 000 paint booths have been sold in almost 60 countries.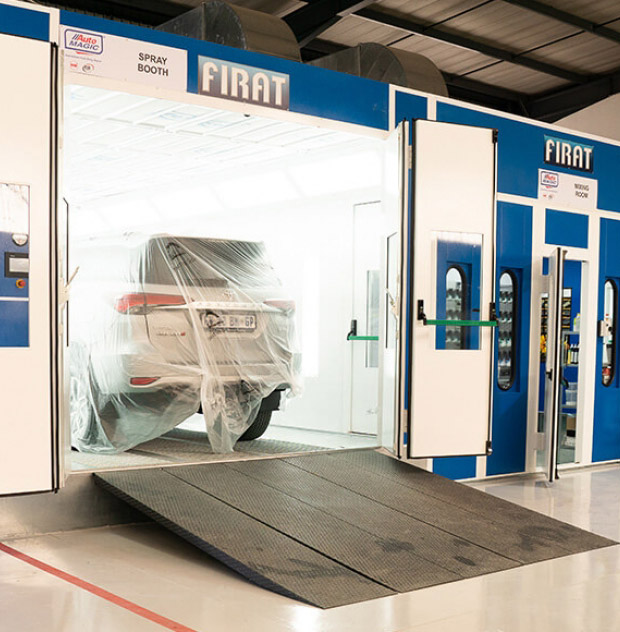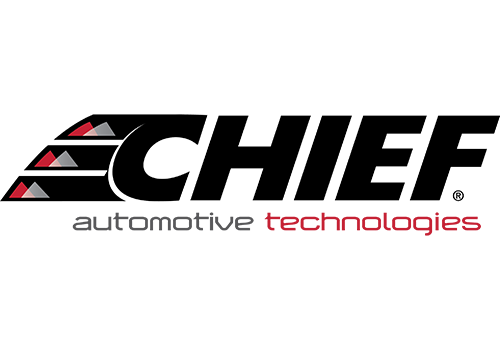 Chief Automotive Technologies, a Vehicle Service Group (VSG) brand, is one of the largest manufacturers of high-quality collision repair products and services, including frame-pulling equipment, vehicle anchoring systems, computerised measuring systems, and vehicle frame specifications.
Chief is also a leading provider of comprehensive training on structural analysis, repair and collision theory. Their products combine sophisticated technology with easy-to-use displays and controls. Plus, they do their best to bring the latest OEM specifications, resulting in better repairs with better results and more profitability and collision theory.
Founded in 1972 in Grand Island, Nebraska, Chief continues the tradition of quality at six locations globally, with representation in 48 countries on five continents.
They understand that success depends upon three things which include product quality, innovation and exceptional customer service.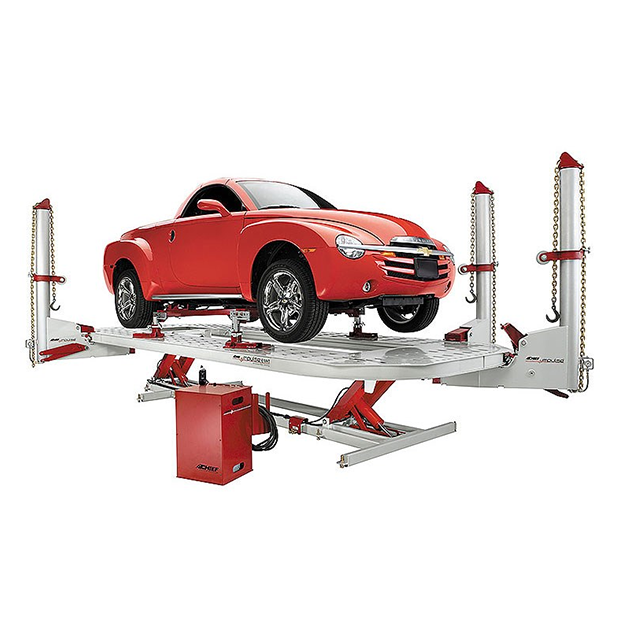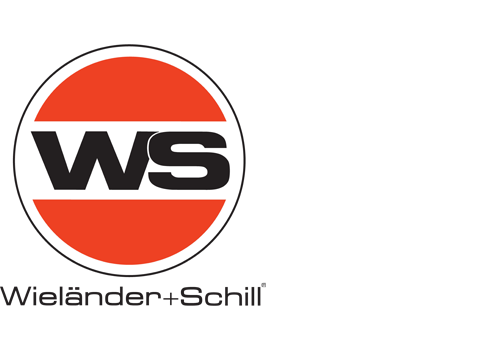 WS Wieländer+Schill GmbH & Co. KG has a footprint in more than 80 countries with manufacturing experience in the automotive repair industry spanning more than 45 years, their experience has cemented them as a bodywork tool specialist.
Founded in 1974, WS Wieländer+Schill are involved in the development of innovative tools and repair solutions. With more than 60 patents of its own, the WS Group has often proven to be the right partner in the field of body repair and has a solution for every problem.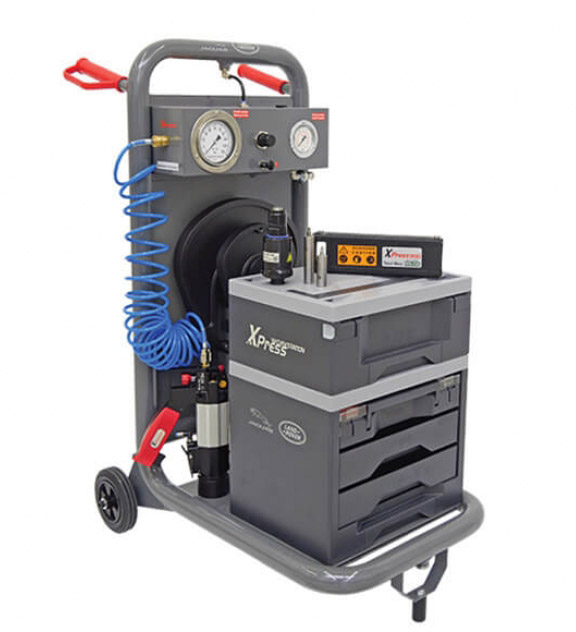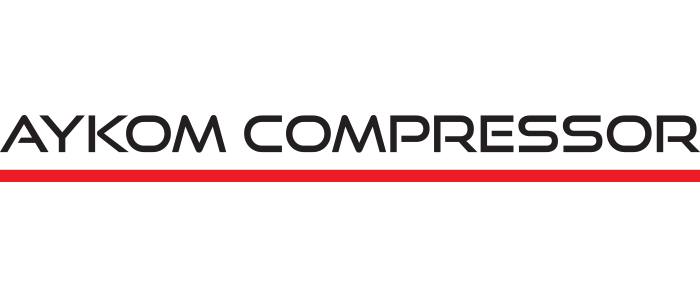 In 1960, AYKOM COMPRESSOR started manufacturing welding machines and breaking ground with portable welding machines.
Over the past 60 years, they have expanded and grown their product line with the production of air piston compressors and air screw compressors, while expanding their range to include high-pressure washers and industrial vacuum cleaners.
Operating out of a 7 500m2 closed production plant and 10 000m2 open area, they can produce 24 000 machines annually.
The company has more than 500 dealers in the domestic market in Turkey and exports to more than 36 countries, including South Africa, Romania, France, Azerbaijan, Austria, Morocco and the United Arab Emirates.
They have a wealth of experience and are certified to DIN EN ISO 9001-2008 Quality Management system by TUV Rheinland, Germany and CE attestation and GOST-R certificate in Russia.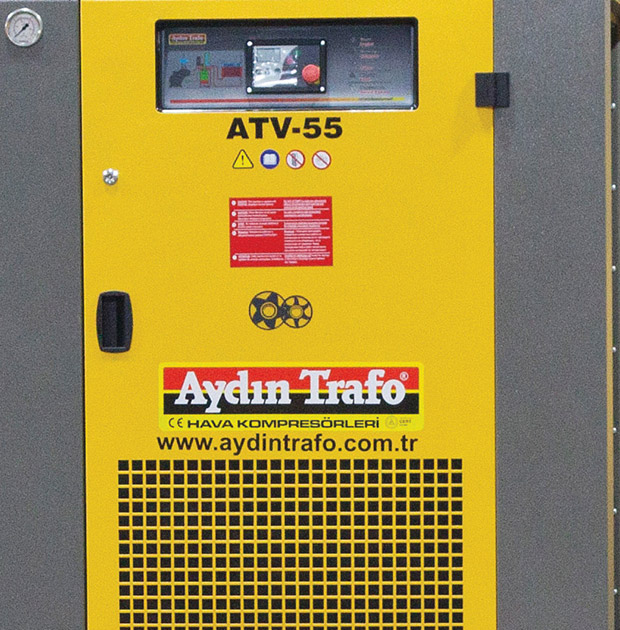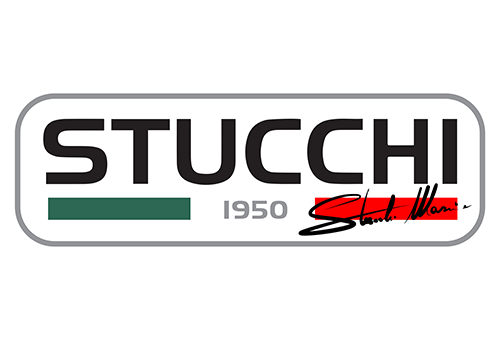 Stucchi 1950 Srl has a history that spans over 40 years on the global market, specialising in the design and manufacturing of industrial vacuum cleaners for the automotive car repair sector such as bodywork and workshops, nautical, aeronautical industry, joinery and general industry.
Stucchi offers a great experience, efficiency, reliability and partnerships as well as a 5-year guarantee on their filtering systems to emphasise the trust in their high-quality technology.
They believe the heart of a vacuum cleaner is not in the motor but instead the filter and they ensure efficiency to create machines that can last years.
The strength of their product, in addition to the suction power, lies in the solid and executive design, which suits the needs and requirements of the customers.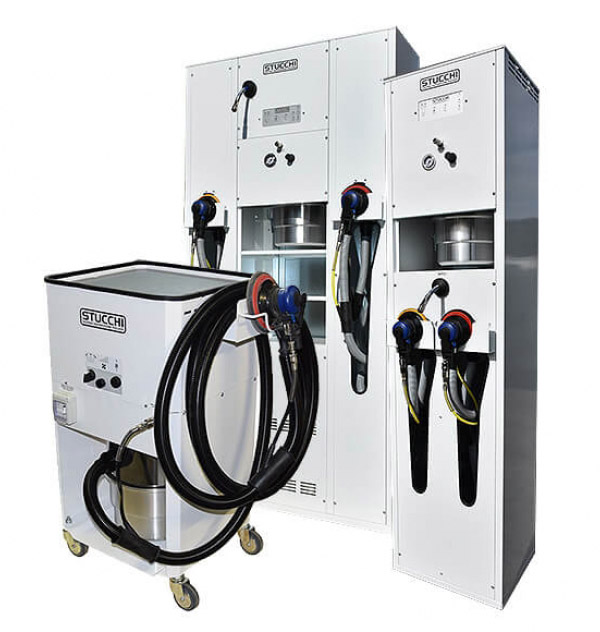 Hazet is a family operated company founded in 1868 and boasts more than 150-years of experience as a leading manufacturer of quality hand tools, tool trolleys and equipment for a wide range of professional applications.
Their catalogue comprises more than 5 500 different tools ranging from pullers to pliers; speciality tools for most car manufacturers; and torque tools and trolleys.
Around 75% of the products are "Made in Germany".
With more than 600 employees, across four manufacturing plants, they utilise the most advanced technology paired with solid professional experience that accompanies the production process.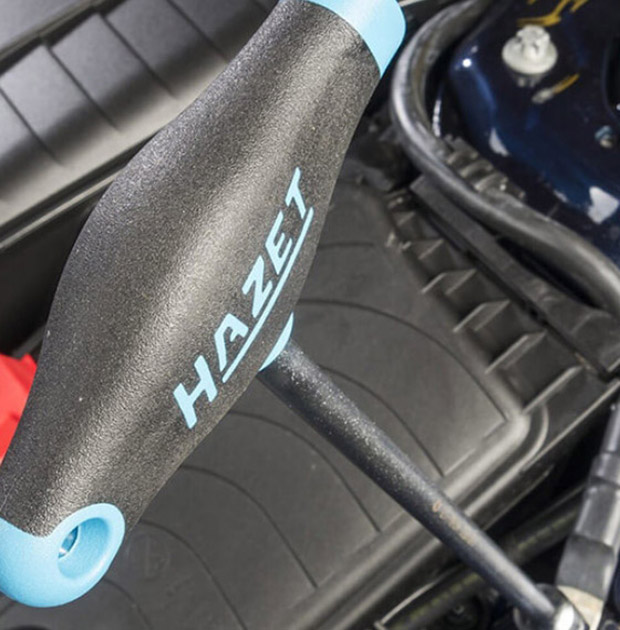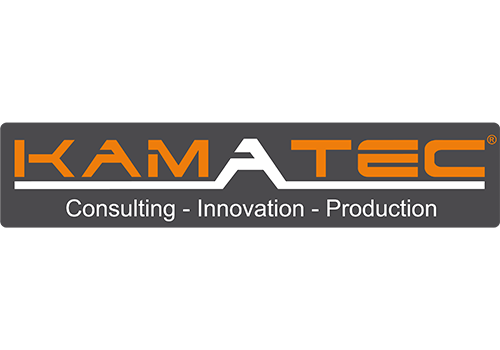 KAMATEC GmbH was founded in 2007. This young company brings a wealth of experience and specialises in automotive car body repair products and sells a wide range of speciality body tools and machinery on a global scale with customised support throughout the product's life cycle.
They boast a wide range of clientele ranging from paint shops, auto body shops, and authorised workshops to global automobile manufacturers.
They strive to constantly innovate their products, which are adapted to the needs of the market and offer wide support for their customers with new repair solutions.
KAMATEC Gmbh's core competencies are to develop innovative products and services, machinery and tools that are suited to customers' needs and fast and flexible service with products that meet the highest quality standards.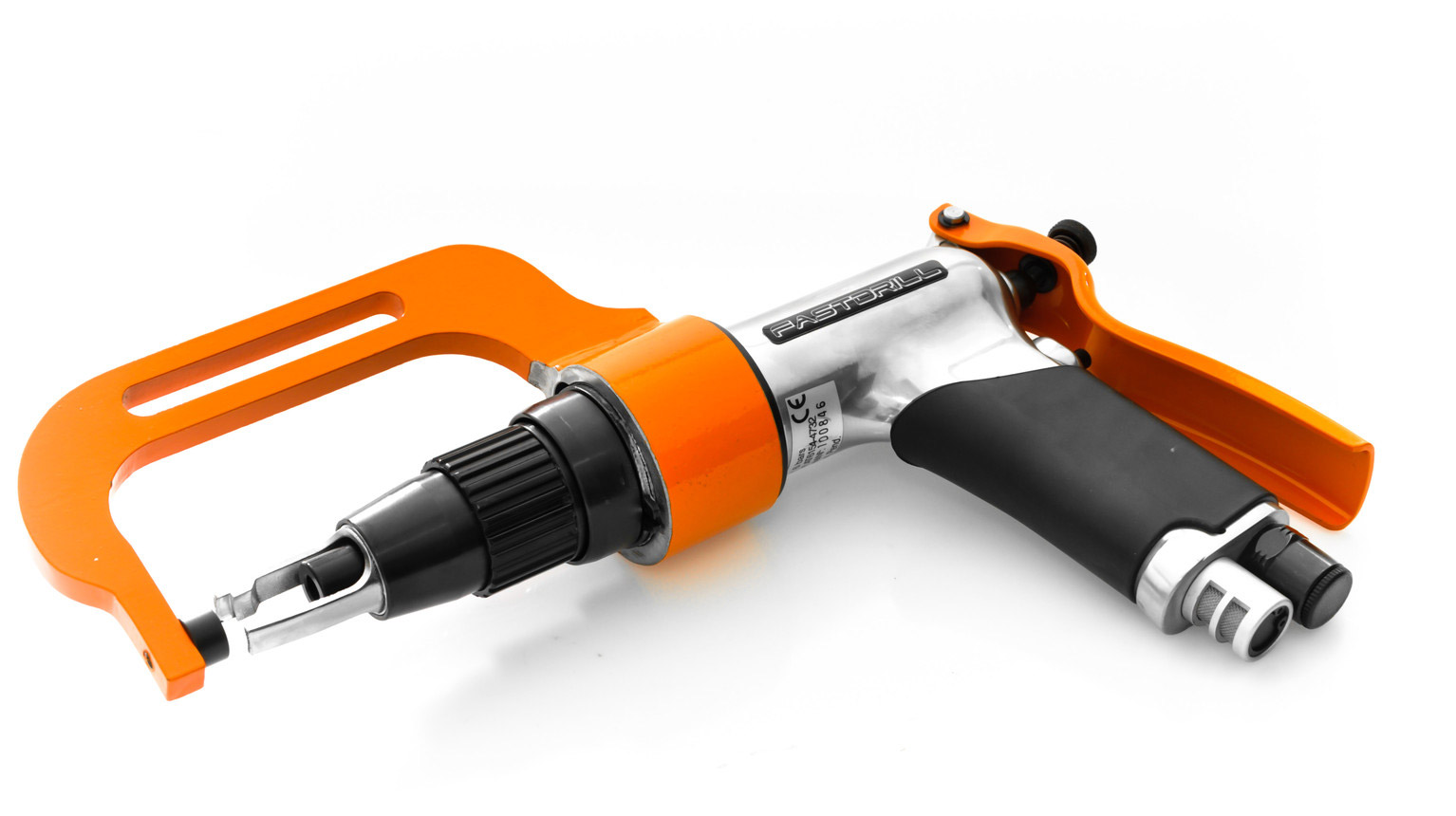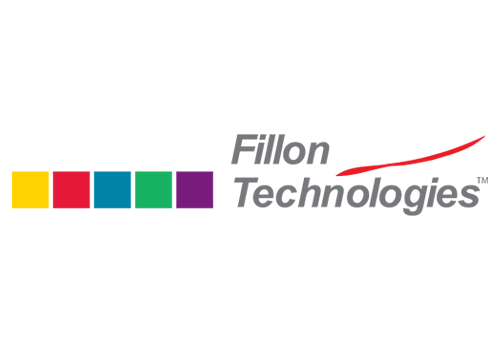 FILLON TECHNOLOGIES has a history of experience in the paint preparation business spanning more than 60 years.
Since its inception in 1960, the company has developed a range of complimentary equipment dedicated to car body shops including paint gun cleaners and aerosol filler, which guarantees a new level of quality for the car body shop professional.
More than 240 people worldwide provide various solutions, services, and technical support to paint companies, car manufacturers and distributors.
They provide specialist services for each type of paint such as solvent or water-based solvents, and if it requires mixing or not.
In addition, with the move towards waterborne paints, FILLON TECHNOLOGIES provides additional paint storage solutions with or without a heated cabinet.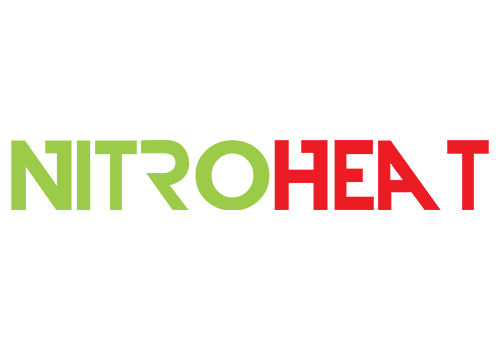 NitroHeat was founded in 2010 and has established itself as one of the leaders in the Nitrogen generation for spray painting.
Since they started, they have been designing and developing custom Membrane Nitrogen Generators with heater controllers and heated hoses for automotive and industrial applications, which are 100% Made in America.
Their products are manufactured in Portland, Oregon, and they boast an international distribution network with more than 2000 units in operation internationally, the company continues to supply a product that will increase efficiency and productivity, decrease costs and promote a cleaner environment.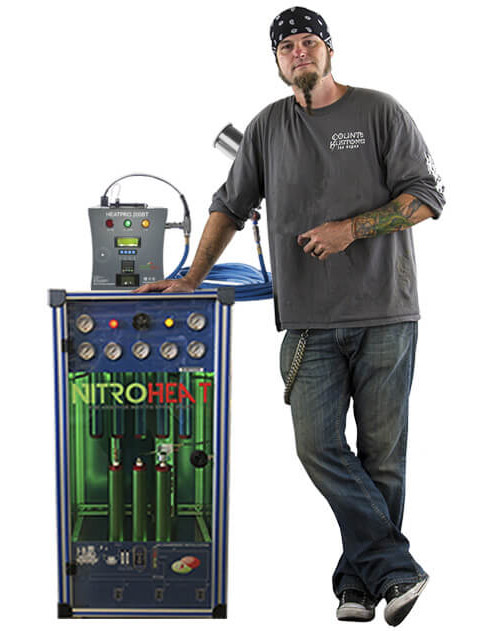 Since 1995, Bulldog Abrasives Pty (Ltd) has established itself as the leading manufacturer and supplier of abrasives to the automotive, marine, woodworking, DIY, metal, aeronautical and composite industries.
They supply a broad range of thousands of products meticulously sourced from 35 international suppliers and offer complete solutions to end-users. These solutions are comprised of competitively priced quality products and value value-added service that provides premium support.
With an international footprint to supply 14 countries spanning Sub-Saharan Africa – including Mauritius and Madagascar, they provide products, training, and skills that ensure distributors are equipped with the necessary tools to distribute confidently within their industries.
Bulldog Abrasives adopts a product supply strategy focused on customer requirements. This customer-centric approach ensures clients receive unparalleled service that comprehensively supplies product options that suit their needs and budget. Bulldog Abrasives is committed to excellence and value in everything they do.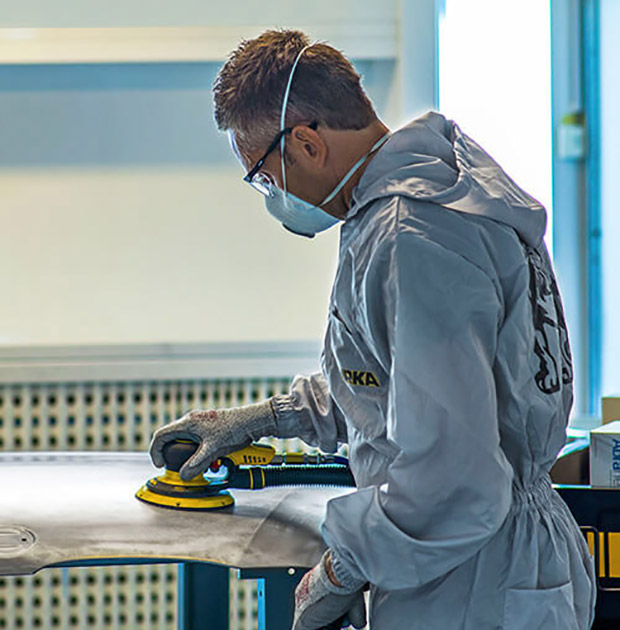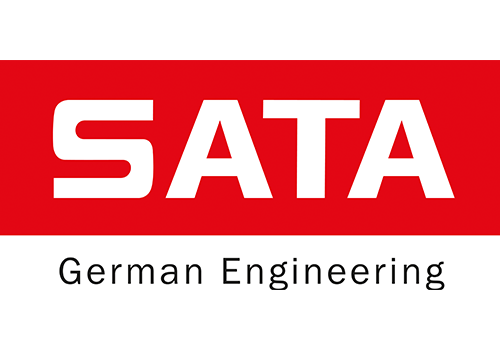 The SATA GmbH & Co. KG holds a leading position worldwide in the field of wet paint technologies and supplies distribution partners in about 100 countries.
In addition to the technologically excellent SATA spray guns, other products such as cup systems, breathing protection systems and compressed air technology make SATA a system supplier for users such as vehicle partners, industry, carpenters and painters.
The spray gun plays a crucial role in the coating process and significantly contributes to ensuring high-quality standards, with consistency in the quality standard a basic requirement during the entire coating process.
SATA believes the avoidance of waste and the conservation of resources is important, therefore SATA obtains 100% green electricity and district heating from a nearby biogas plant.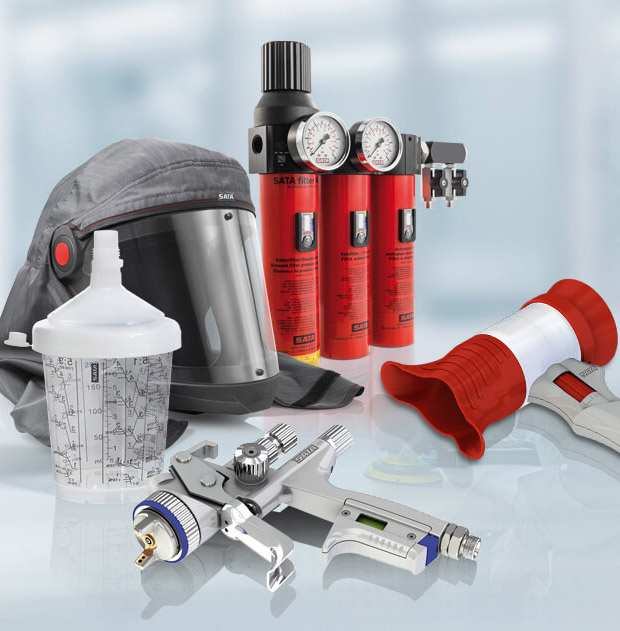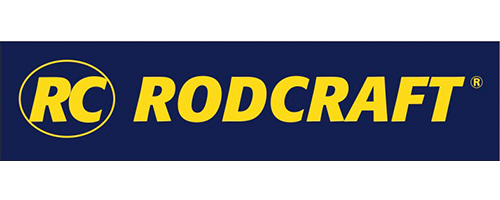 Founded in Germany in 1974, the Rodcraft brand has grown steadily to become one of the world's leading brands of pneumatic tools and workshop equipment dedicated to vehicle service and industrial maintenance applications.
The organisation is constantly investing in research and development, and the Rodcraft product range features many patented designs, such as their composite sander and latest impact wrench series.
With a European based sales channel, local sales offices, dedicated distributors and national importers, they cover over 80 countries worldwide daily, and due to their proximity to their clients, they can provide fast service and support.
All their products undergo stringent testing and quality inspections to ensure and guarantee performance. The testing of the products is conducted throughout the tool and equipment design, production and assembly stages.
The Rodcraft product lines are ISO 9001 and ISO 14001 certified.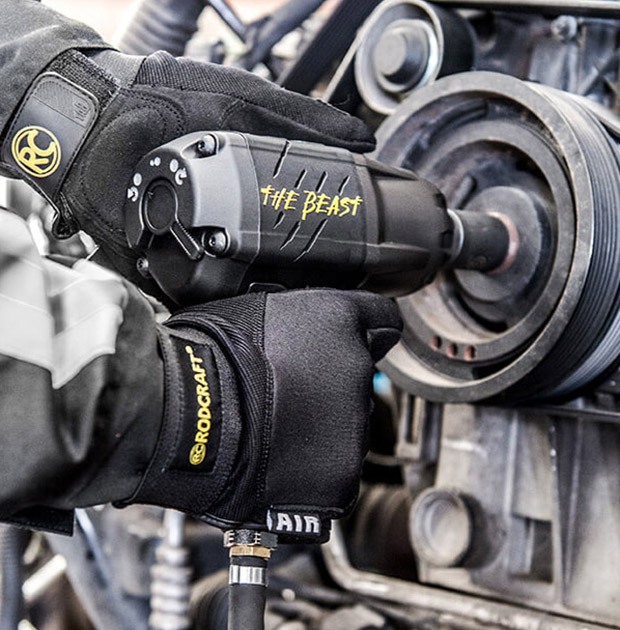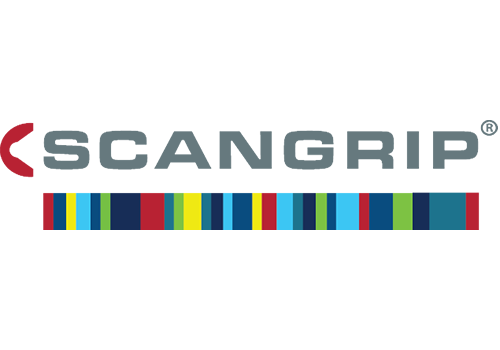 SCANGRIP has a history spanning more than 100 years that evolved from a small local blacksmith in Denmark in 1906, to Europe's leading manufacturer of innovative LED work lights for professionals.
The company has grown from strength to strength and since 2008, has been introducing new innovative lighting solutions to the market at an unbelievable pace and expanded office and production facilities worldwide with exports to 75 countries. The journey started when they started looking into the challenges that modern automotive workshops were facing with traditional cabled fluorescent lamps.
SCANGRIP provides the strongest and most comprehensive range of work lights designed to fit your needs. As Europe's leading manufacturer of innovative LED work lights, they always reach for that extra brightness, that extra operation time, and those little touches that make a real difference when you need the best work light you can get.
Despite strong competition and increasing level of complexity, SCANGRIP has been capable of constantly pushing the boundaries.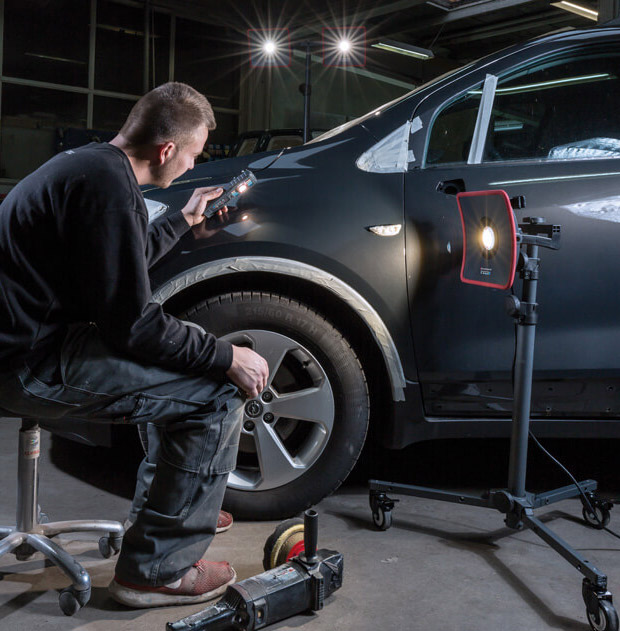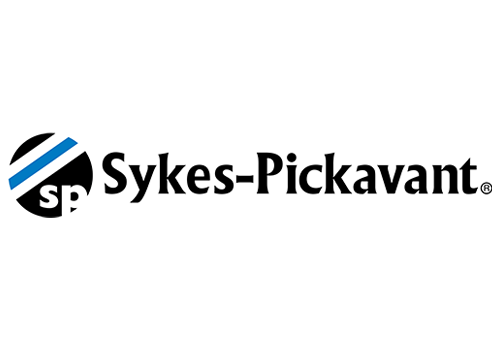 J.W. Pickavant & Co Ltd was formed in 1921 by Jack Pickavant in direct response to the growing automotive requirements of the day and has since evolved into specialists in their field.
Sykes-Pickavant saw the need to keep up with changes in vehicle and equipment design and ensure that Sykes-Pickavant products are constantly updated to do the work for which they were intended.
With over 450 part numbers now in the range, Sykes-Pickavant continues to offer the highest quality products with many applications in the field of automotive and general engineering maintenance and repair work.
The history of Sykes-Pickavant established the reputation of today – to supply high quality, practical and time-saving products to industry and the motor trade.
Sykes-Pickavant continues to provide solutions with unique and innovative products.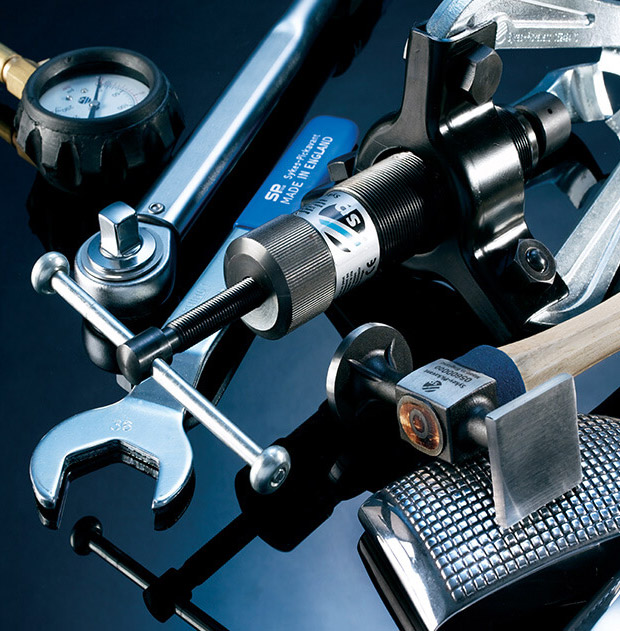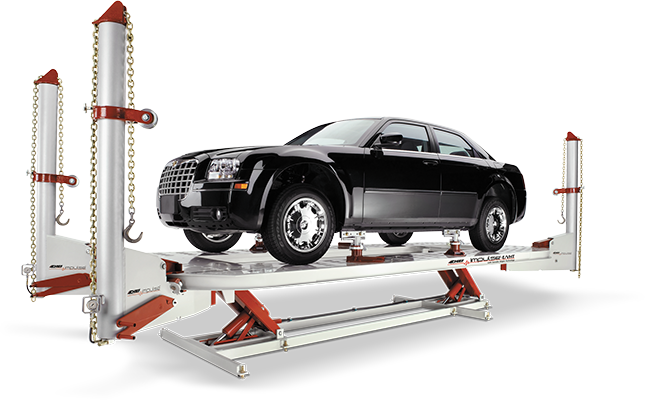 We Offer Technical Services & Support
Ensuring You Optimize The Output In Your Panel Shop…